Love Bangles
Soulmate Bangle
This is the bangle for soulmates. Be they special friends, family or lovers.
On the outside is "Your heart and mine are very, very old friends."
On the inside is that most powerful word of all ,"love" to rest against the skin where only the wearer knows.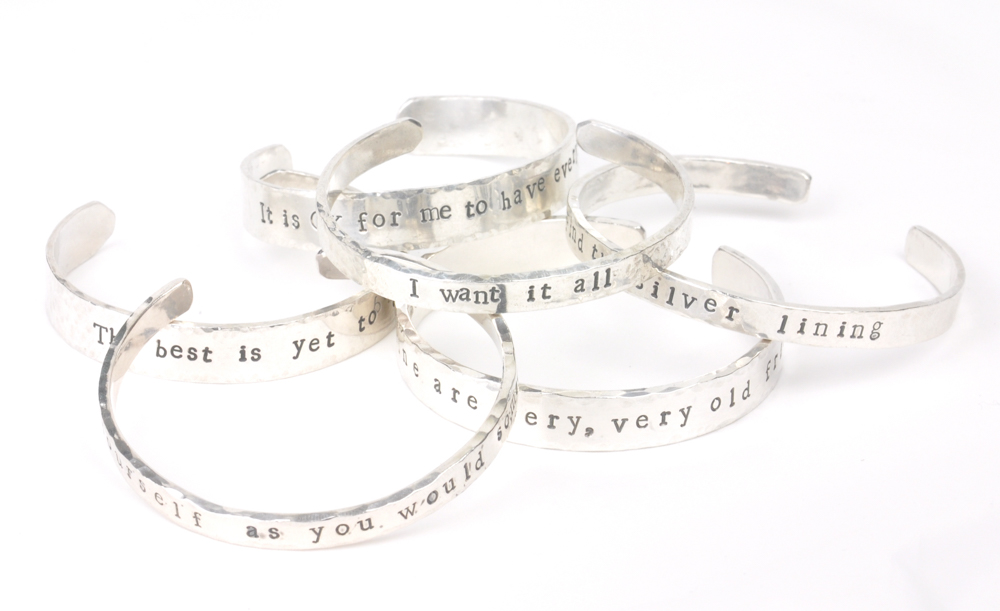 Additional Info
This bangle is sterling silver, 10mm wide and 2mm deep. It can be adjusted to fit your wrist by gently widening the gap so you just squeeze it over the narrowest part of your wrist. If you want you can squeeze it shut, just as gently and simply leave it there to work its magic.It won't hurt if you wash, shower and just get on with life and let it become part of you!