Love Bangles
Wellbeing Bangle
"Treat yourself as you would someone you love" is on the outside of this important bangle and "happiness" is on the inside.
Sometimes we forget to look after ourselves and rush around looking after everyone else. Neglecting to love ourselves too means that we become sick in body and emotions Wear this and remind yourself each time you catch sight of these wise words. The word "happiness" on your skin will help you to heal yourself.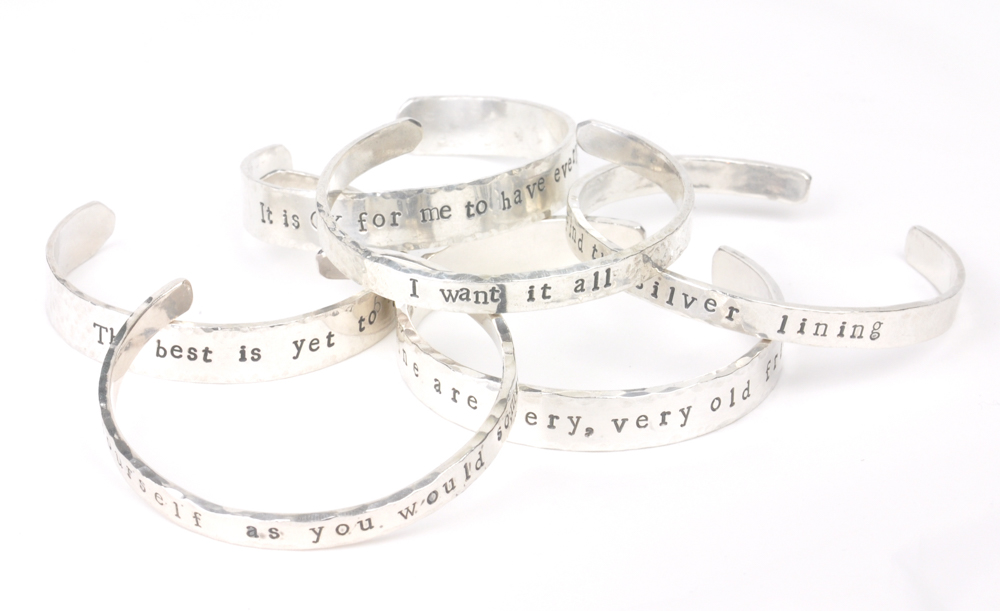 Additional Info
This is a narrow bangle. Made from sterling silver it's 6mm wide and 2mm deep. So is solid and comfortable but more of a whisper...
It can be adjusted to fit your wrist by gently widening the gap so you just squeeze it over the narrowest part of your wrist. If you want you can squeeze it shut, just as gently and simply leave it there to work its magic.It won't hurt if you wash, shower and just get on with life and let it become part of you!