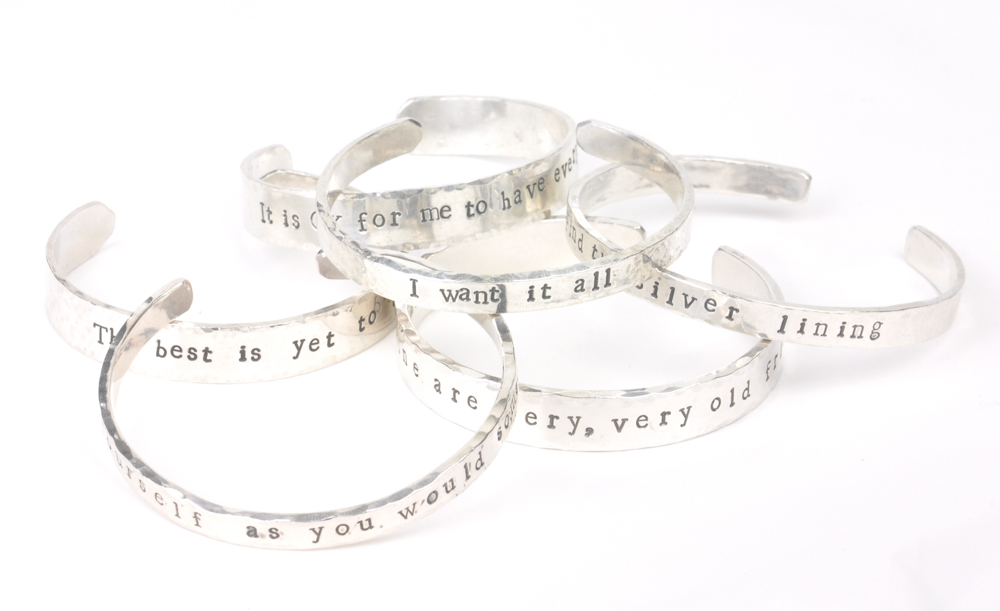 Love Bangles
Custom Bangle
Choose a quote with a special meaning for yourself or someone you love. (Keep it short and sweet, up to 40characters).
Choose the word you want to rest against the skin, be it Health, Wealth, Love, Happiness or anything you want to seep into your heart.
Choose between a slim bangle (6mm) or a wide one (10mm).
I will hand craft your bangle with love and care.